Joyce O'Brien 'chose to live' 15 years ago when doctors told her that she had stage 4 cancer...
they also told Joyce that there was nothing they could do to help her. Fifteen years later Joyce has an amazing story to tell about how she not only healed from cancer but also from chronic headaches, fatigue and allergies! How did she do it?

A radical change in her diet

Asking for and following divine guidance


Getting chemo

and

finding an integrative cancer clinic to visit


And much more...



You will also learn about how Joyce's healing journey led her to her life purpose and how she feels blessed by the cancer because it changed her life in so many postitive ways.
Dr. Madan Bali - vedantic scholar and 92 year old yoga guru will start the morning off with the unique Bali Method approach to yoga and will be sharing his wisdom and unique perspective about tapping into the incredible healing power of the body and its internal pharmacy!
Joining Joyce is Jackie Roberge and Anne Bérubé, passionate spiritual teachers and transformational experts, who will guide and support you to uncover what may be holding you back from creating a life of Peace, Passion and Vitality! Here's how they will leave you feeling:

Inspired, energized & passionate about pursuing your dreams
Calm, grounded & able to put life's challenges in perspective
Able to see the blessing in your struggles so that you don't stay stuck
Like you are living life in flow, with guidance and support
Please click here to purchase your tickets.
Joyce O'Brien, #1 Best-selling Author of Choose to Live: Our Journey from Late Stage Cancers to Vibrant Health

Over 15 years ago, Joyce and her husband, parents of a 3 year old, were diagnosed with late stage cancers and she was told nothing could be done to save her. After leaving her Wall Street job as a Managing Director running a $2.5 billion business, her new focus was that of healing her body not only of the cancer but of years of exhaustion, poor eating and high stress levels. Through the journey of caring for her and her husband, she discovered her passion for helping others uncover the deeper cause of their health and wellness issues. In the end, they created not only better health, but also vibrant and fulfilled lives and relationships that they previously didn't even dream were possible. In this process, she discovered her life purpose and became a #1 bestselling author and international speaker.
Jackie Roberge, Life Purpose Coach, Cancer Healing Coach, Yoga & Meditation Teacher

Jackie, when faced with overwhelming stress and fatigue over 20 years ago, became passionate about healing through meditation and yoga. In the process she discovered her life purpose of helping people experiencing health or other personal challenges learn to find the blessing hidden in their struggle. Jackie's proven tools and her ability to see things from a new perspective help people shift to a place of greater peace and acceptance. This allows them to tap into the guidance that opens them to a life filled with passion, purpose and fulfillment.
Anne BérubéPhD, Modern Day Shaman, Speaker, Author and Heart-Based Entrepreneur
At the age of 23, Anne Berubé's life was interrupted by a car accident that forever realigned her life's trajectory. Now living her purpose everyday, Anne is a powerful teacher with an uncommon ability to share her story and insights in a way that awakens the inner wisdom in others. Anne has studied Vedic wisdom with David Simon & Deepak Chopra; was initiated into Lemurian Huna by Hawaiian Kahuna Laura Kealoha Yardley; received certification from Louise LeBrun as a certified WEL-Systems Institute facilitator; and completed a course in NeuroPsychoidiology Life Coaching under Dr. Amanda Wintink.In 2007, Anne founded Autopoetic Ideas: a social enterprise that supports healing and transformation through live experiences and sharing of voices and ideas. She has brought to her stage many of her teachers, including Wayne Dyer, Deepak Chopra, Anita Moorjani, Gabrielle Bernstein, Dr. William Davis, and Gregg Braden.
& step into YOUR POWER!

Saturday November 19th, 2016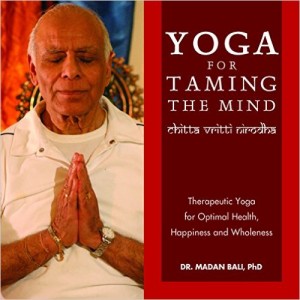 8 -9am Am Yoga with Dr. Madan Bali
9am-1pm Presentations/workshops
University of Concordia Chapel, Loyola Campus

7141 Sherbrooke St. West, Montreal, Qc H4B 1R6
Advance ticket sales:

Early Bird SPECIAL BONUSES (expires Nov. 14th. 2016):
Joyce's bestselling MP3 Being Cancer Free -Your life altering, cutting-edge road map to vibrant health. In this audio recording you will learn:
Powerful but little known secrets we discovered to heal ourselves – body, mind and spirit

Cutting edge information of what may be making you sick or tired

Some "how-to's" to take back control of your life and your health

And…my daily morning routine that helps me jump start the day and feel empowered, healthy and vibrant!
2 guided meditations from Jackie – One 15-minute guided mindfulness meditation and a 5-minute mini-meditation that you can use anytime to relax, recharge and refocus.
Access to Wayne Dyer's I Am Light 2015 Montreal presentation – over two hours of inspiring stories, insights and wisdom.
Admission for ONE to the Choose to Live Event – Discover the tools to create the life YOU desire plus a presentation workbook to take notes and be able to put the tools to work right away
Save
Save
Save